Assalamualaikum rakan rakan semoga post ini inspiring dan berguna tetapi campur bahasa itu pasti maaf kalau sakit mata. Okay well hello semua. USSC happened for few years in Nottingham khasnya untuk kelompok kecil bangsa melayu di sini. It stands for University Sponsorship Club. So apa kaitan penubuhan dan nama ini adalah budak sponsor dekat sini majoritinya terdiri dari orang Melayu. Seperti saya contohnya.
Okay ni belum masuk isi lagi ya kawan-kawan maaf mukadimah dah terpanjang lebar. So basically annual event terfemes ussc adalah Nottingham Charity Cup. Salah satu event charity terpenting dekat Nottingham sebab we as student boleh contribute and give charity to people who are in need contohnya warga tua, budak sekolah yang memerlukan dan etc.
I didnt even know macam mana bentuk dan pengurusan ncc sebelum ini sebab memang tak pernah kisah pun. So this year, here i am tertunggang terbalik bersama lagi 7 orang teman-teman yang lain. Basically we have eight in total, two for each team. Setiap urusan dari sekecil-kecil benda sampai la sebesar-besar masalah dibuat bersama. Excited bersama, koyak pun bersama weh.
A week before event macam macam hal jadi. Supplier baju cakap baju tak sempat nak siap, proposal asyik kena reject, minta sponsor kena decline, group yang register tak cukup pun sepuluh like we need a backup plan weh apani kenapa ni, we changed everything tukar ambulance book sampai petang je, deal balik dengan ref (nasib baik ref wan sporting gila thank you sebab memudahkan kerja saya), reschedule game peh penat ya tuhan. Tu belum masuk lagi ada team yang nak exchange fee dengan aiskrim Malaysia 300 batang whatever sorry tak boleh brain and move on dengan request anda so tak kira saya nak tulis jugak dekat blog ni haha!
On that day everything was smooth. Semua baik baik sahaja cuaca okay panas kejap mendung kejap. Kawan kawan pun kelakar apa kurangnya terhibur sis di tepi padang. Paling sayang linesman bersepuluh tu tiada ganti jasamu terima kasih sebab tak cabut even panas sunblock tak function hangus nak rentung sekalipun masih setia bawah payung dan bersabar tambah lagi aku asyik nak jadi mak tiri je kan hm (last year dorang cabut tinggal sorang je huhu)
Everything was in good state. Player pun ada yang injured ringan-ringan je so back then kita orang rasa terima kasih gila sebab semua pihak memudahkan lagi setiap urusan yang ada. Maafkan team medic yang seperti siput pulang petang berlari anak-anak ke padang sebab mereka beginner lagi. The charity collected were given to ten poor standard six students selected. Name list pun minta dari cg sekolah terpilih so we bought some stuffs and foods for them. And also give them money meh!
Semoga sumbangan yang tak seberapa ni boleh ease adik-adik punya preparation in upsr. All the best budak-budak pandai nanti dah besar masuk belajar dekat sini ya! This small donation we had and thanks to the players. Ini semua charity anda, kami hanya perantara. Your good deeds might seem invisible, but they leave a trail that is imprinted on the hearts of others. Keep doing good and the good will come to you.
Syukur sangat sangat sangat. So much effort was put in by the entire team and when the event ended successfuly it was such a relief rasa macam nak tidur setahun sebab lega terox. It was definitely worth it. Night before event kita orang tidur tiga jam je sebab last minute check up plus berkonsert teruk di SA sampai lupa balik rumah hm. Top of all those chaos, let me tell u something. On that day i met him here for the first time tak jumpa pun nampak pun tidak tapi semua bermula di sini. Honestly i didnt identify which one is him sebab busy lagipun you guys nampak sama je i swear ok bye sayang so can i pinjam hashtag kawan-kawan you? #cintanottingham #kalahtakpeasalmenangdihatiawak batuk kering OKBYE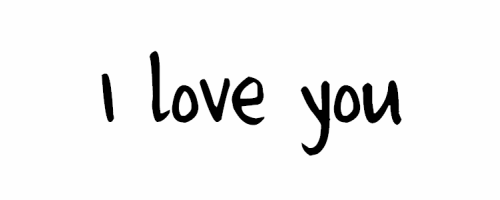 *gambar dah masuk drive so post kosong jelah mampu